INFORMATION MEMORANDUM OF ARMARIN GROUP
History:
Armarin Group, was established by Omer Mustafaoglu and Savas Yazici in 2003 and has been doing business in different sectors with 2 companies;
Armarin Business Development & Management Inc. (Armarin Emlak Gelistirme Ticaret A.S.) has been developing business and managing projects. Armarin has expertise especially on real estate projects.
Armarin Maritime Oil Trading Ltd. (Armarin Denizcilik Dis Ticaret ve Sanayi Ltd. Sti.) sells and serves marine fuel to the ships on the sea.
Founder Partners:
Omer Mustafaoglu (Mr.): Chief Executive Officer of Real Estate and Business Development.      
He began his career as a planning specialist in the Turkish State Planning Organization, spent four years as a Senior Auditor at PriceWaterhouseCoopers, Istanbul. He was General Coordinator of Kemer Group. B.S. Economics. Istanbul University. 
Savas Yazici (Mr.):  Chief Executive Officer. He is in charge of day to day running of Oil Trading.                                                                      
He is a former member of the Turkish Parliament, Chief Advisor of the Turkish Maritime Trade Chamber and the Turkish Ship Builders Association. He represents the Turkish Ship Builders Association in the OECD.  He began his career as a manager in several Turkish and International companies.  B.S. Nautical Engineering, Istanbul Technical University.
Ongoing Activity:
Marine Fuel: 
Armarin Marine Fuel was conceived as a two parts diversified fuel sales firm to the domestic marine and international marine markets. 
The domestic marine fuel aspect of the business was established first in order to take advantage of a change in the Turkish government's taxation of marine fuel.  Annual consumption in Turkey of marine fuel is approximately 250,000 m³ and total revenues are approximately US$ 250 million.  40% of the sector's consumption is made by governmental organizations and the rest by the private sector. One of the major private sector market is fishing sector with a 75,000m³ of consumption (30% of the total market). The market annually grows 10%.
Real Estate Developments:
Residence Martan Ortakoy
The Residence Martan Ortakoy Project is in downtown of Istanbul. The Project has sqm 4,000 of land, sqm 7,500 of construction area and US$ 30 million turnover. Completed in 2004.
Residence Martan Levent
Second Project was a small villa house in Levent, luxury district of Istanbul. Sqm 500 of land, sqm 400 of construction and US$ 1,7 million return. Completed in 2005.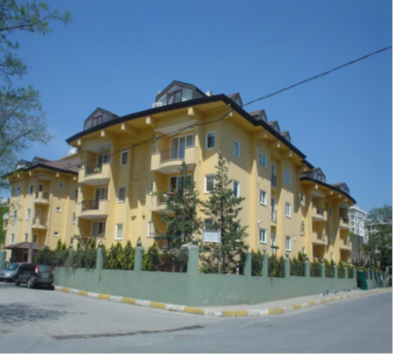 Residence Martan Ortakoy,Istanbul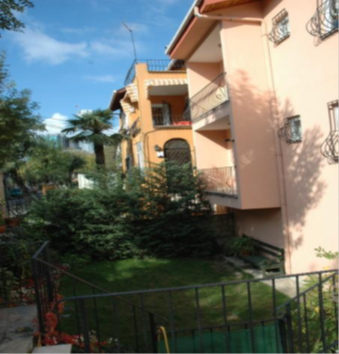 Residence Martan Levent, İstanbul
Gokturk Ikizler Site Project
Armarin Group realized Gokturk Ikizler Site Project located in Gokturk, newly fashion district of Istanbul . The Project has sqm 5,000 of land, sqm 1,500 of construction area and US$ 4 million  turnover. Completed in 2006.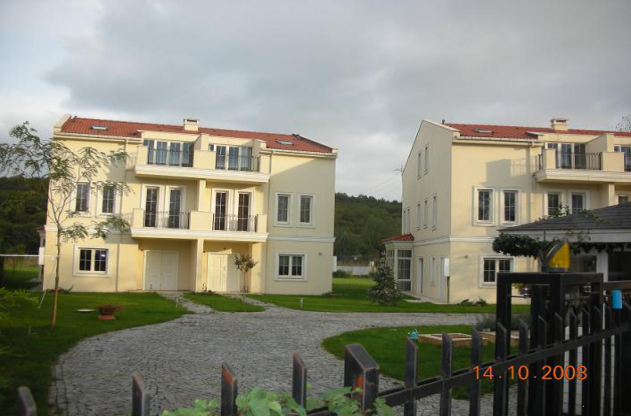 Ikizler Site Gokturk, Istanbul
Residence Martan Pendik
The Residence Martan Project Pendik has sqm  19,000 of construction on sqm 4.300 land and   117 apartments units. Total return is US$ 10 million and completed in 2011.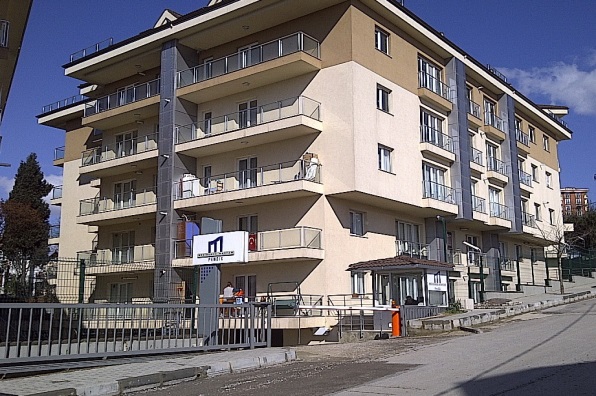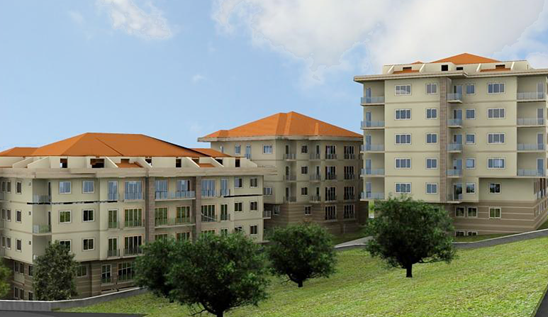 Residence Martan Pendik, Istanbul
Marmaray Project:
Armarin served as subcontractor in the Marmaray tunnel construction under the Bosphorus strait between the European and Asian sides of Istanbul.  www.marmaray.com . The Marmaray project is a unique and supremely important civil engineering project that built by the Taisei Corporation of Japan, world wild well-known large construction and engineering company.  www.taisei.co.jp The project completed and opened in 2013.





The project consists of 76 kilometers of commuter rail  from west to east of the city. The red line  shows the parts of the railway that are above ground and the white shows the tunnel under the Istanbul strait.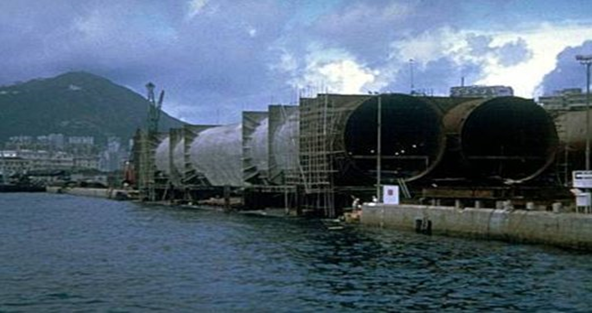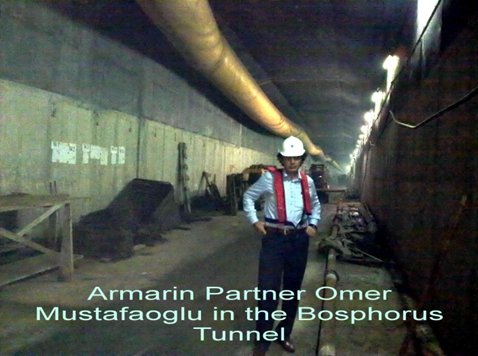 Tubes of Bosphorus Tunnel in Marmaray                  Tunnel, Marmaray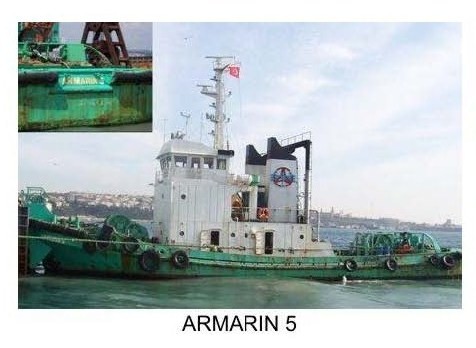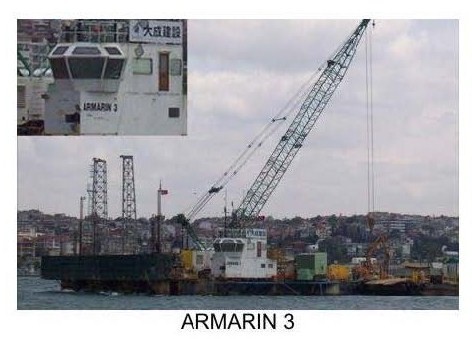 Involved Projects of the Group:
Armarin founders have experiences on several real estate projects either in their professional life or their entrepreneurship period. Here are several examples for the projects. 
BJK Fulya Shopping Center, Office and Residential Project:
Omer Mustafaoglu is the member of Besiktas Football Club. www.bjk.com.tr. He involved to the project as the member of the Board of Investment that realizes the project. Project has sqm 200,000 construction and US$ 14 million annual return.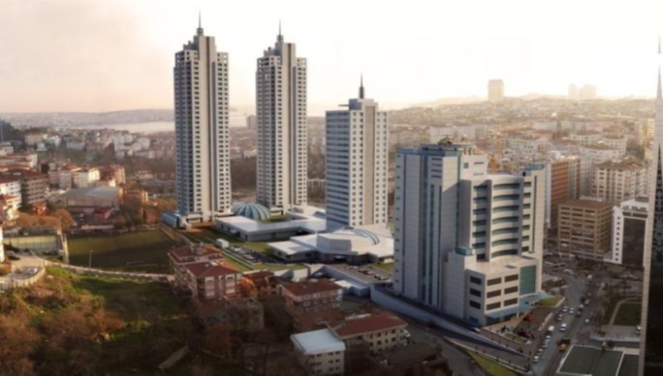 BJK Fulya Project


Kemer Country Residential Project and Kemer Golf & Country Club.  
Throughout 17 years 1988 - 2004 Mustafaoglu was General Coordinator of the group of companies that realized the both projects. The project had US$ 1,5 billion turnover with one thousand luxury villas. www.kemercountry.com
Kemer Country Residential Project

The Project also has 2 nine hole golf course, equestrian and tennis clubs as well as many kind of art academies.  www.kc-gg.com.tr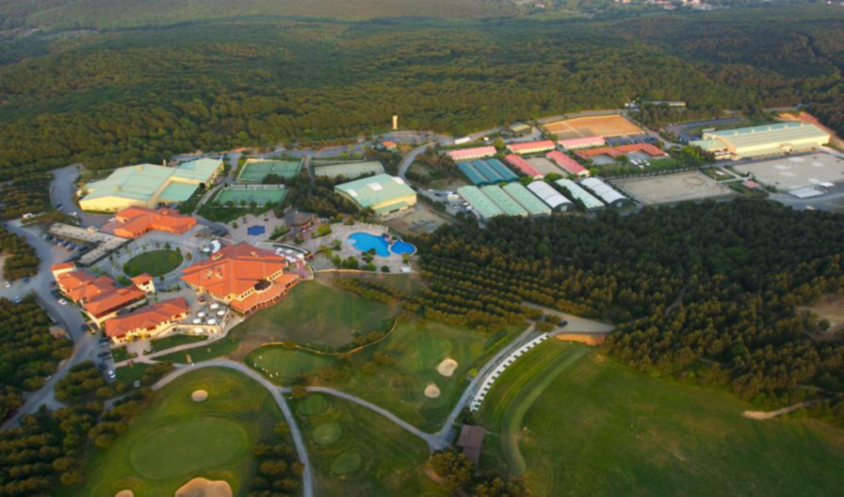 Kemer Golf & Country Club